SOCIAL BUTTERFLY
reusable wine markers | Item No. CW1504-B
Creating full-dimensional attraction out of 2D-printed plastic sheet!
簡單創造焦點!


These colorful, eye-candy drink markers
can be easily clipped onto the glass stem and flitter about vividly,
making sure everyone at the party as a SOCIAL BUTTERFLY
without worrying which drink is theirs.




Among so many patterns and colors of selection,
SOCIAL BUTTERFLY keeps everyone unique and glamorous.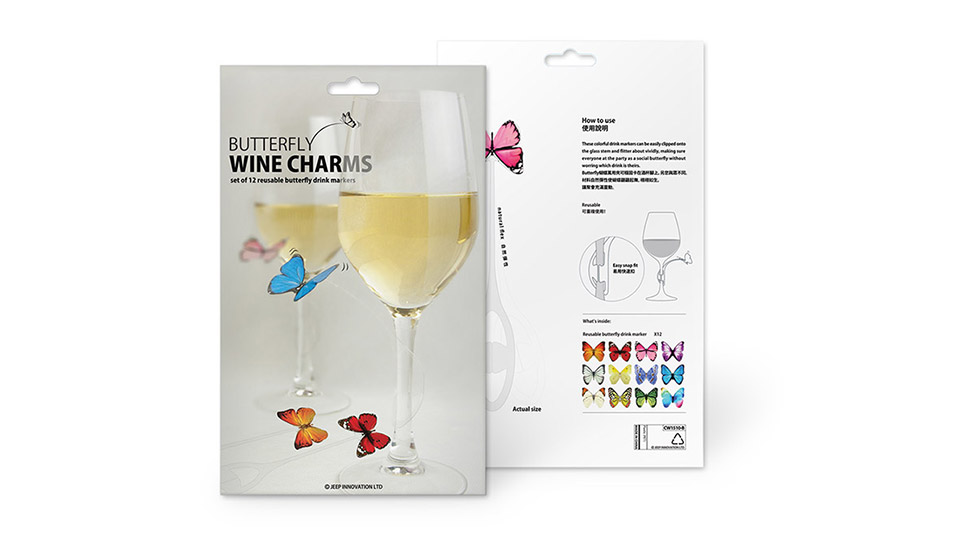 SOCIAL BUTTERFLY creates the perfect focal point and topic
for both individual who loves cocktail parties and social gatherings,
and corporate/social media clients who are looking for
instant attractions and attentions.